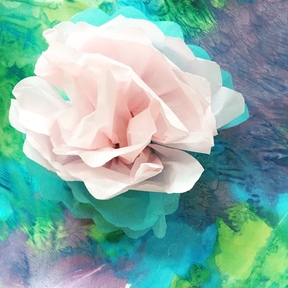 PAPERBIRDS - ART & CRAFT CLUB - ART BIRTHDAY PARTIES
Hi, I'm Barbara - founder & teacher of PAPERBIRDS.
I'm a graphic designer, art lover but foremost a mum of 3 wonderful children. We all love to craft and paint together, and try out new techniques and let our creativity flow.
I've been crafting and painting with kids of different ages for many years and occasions, and I would love to organise a fun and creative party for your child.
Art gives kids a chance to learn by doing instead of just being lectured to. There's no right answer in art: they can explore, find new ideas and learn without pressure or restricting guidelines. They just can't get that in math or history. We will be inspired by seasons, other artists and the children themselves and we will use a wide range of different materials and techniques.
Being creative helps kids in so many ways. It is evident that creative arts activity supports the development of social and emotional, sensory and motor as well as communication skills.
We make sure that all paperbirds leaders are DBS checked and are trained to ensure that your child has a safe and fun experience.
No followed people